Great Recipes
I will be post a few of my good ones.
Have one? email it off. I'll make it. I'll try it. If I like it, I'll post it.
Email Recipes to WHS_1970@comcast.net
This is my favorite Cookbook: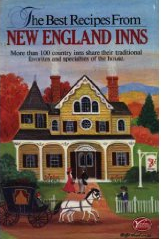 Shep's Famous
"Hot Fudge Sauce"

Ingredients:

1-8oz Package Unsweetened Chocolate (Bakers or Hersey's) I prefer Bakers
2 Sticks of Butter or Margarine
2-1 pound boxes of Confectionaries Sugar
2-12oz cans of Evaporated Milk (not condensed).
2 Tsp Vanilla Extract.

Use an 8-10 quart stockpot.
Over very low heat, melt butter & chocolate.
Remove from heat.
Add Sugar & Evaporated Milk
At Medium High, cook for about 20minutes. You must stir it constantly.
Small bubbles will appear around the outside of the pot. At this point you have about 8 minutes left.
If you look at the spoon while cooking, you will see the chocolate spots on the spoon. When the chocolate is dissolved it's done.
Remove from heat. Let cool for about ½ an hour Then stir in Vanilla.
Do Not Taste it until Cool. It's super "HOT".
It can be re-heated to put on ice cream or dessert, but cold is also good.
If you bottle it hot in a sealed container (ball jar), it doesn't need to be refrigerated .
Opened containers should be refrigerated.
Wellesley High Clam Chowder
This is a thin body chowder. Don't use flour. A little corn starch can be added, but I wouldn't
Be careful not to overcook the potatoes.

1/4-1/2lb of salt pork. If you like it a bit salty. Use 1/2 pound.
1 Large Onion
3 Medium Sized Potatoes, Peeled, & Diced
1-1/2 Cups of Water
1 Quart Chopped (minced) Clams
3 Cups Light Cream
1 Stick Butter
Salt & Pepper to Taste


Dice salt pork ito pea sized pieces. Cook in a fry pan til it cooks & looks like cooked thick bacon.
Use fat to cook Onions. Just translucent is fine.
In a 2 Qt pot cook potatoes in water for 10 minutes. (NO More)
Drain liquid from potatoes to a 4 Qt pot. Add clams & cook at a low boil for 15 minutes.
Add cream, salt pork cracklings, onions, butter. Salt & Pepper to taste.
Best serveved next day. This can be frozen.
A nice touch is to sprinkle with parsley or finely ground cannabis.
Serves about 8 Enjoy